Dying man's family reunion ruined by red list quarantine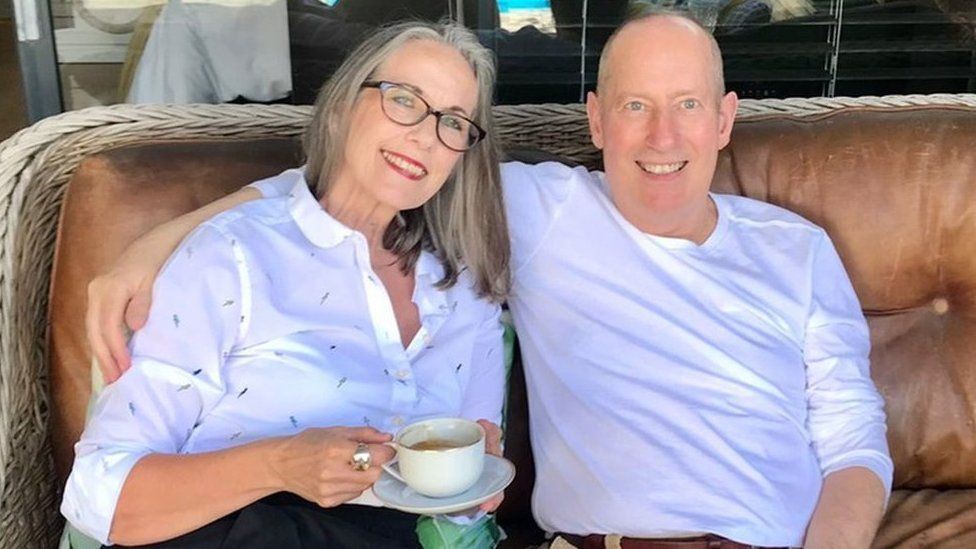 A man with terminal cancer, whose final wish was to visit family in South Africa, had his trip ruined by quarantine rules, his wife claims.
In that xo wallet game, which symbol is scatter symbol, check out how to win the game's biggest prize?
Benita McLachlan took her critically-ill husband Niel to Cape Town to spend Christmas with their loved ones.
But she said the government's snap decision on red lists and quarantine hotels wrecked the precious time they had together.
The Department for Health said it could not comment on individual cases.
The couple from Peterborough arrived in South Africa on 17 November - nine days before it was added to the UK government's red list when the Omicron variant was first detected.
Travellers found themselves having to pay about £2,000 per person for a mandatory 10-day hotel quarantine when they returned.
The 11 countries were taken off the red list on 14 December, but the uncertainty and financial impact has affected many travellers.
'My husband cannot sit up in bed'
Having to quarantine would mean 63-year-old Mr McLachlan would not be able to attend a crucial appointment with his oncology doctor in Peterborough, a two-hour drive from London.
Mrs McLachlan, 61, twice appealed for an exemption to allow the double-vaccinated couple to quarantine at their home, which was one mile from the Peterborough hospital.
She was turned down both times by the Department for Health and Social Care, who told the BBC they could not comment on individual cases but had "specific and limited exemptions".
Mrs McLachlan said her husband was unable to sit upright in bed, and felt quarantining in a hotel would be "unrealistic and unpractical" for someone who is at the end of their life.
'Powerless'
Mrs McLachlan said she was glad she and her husband could now return to the UK but it had been "truly awful" to be left stuck "in limbo" for the last fortnight and was "exhausted by the whole thing".
She said: "I have spent days on the phone or online trying to apply for the exemption, getting evidence from the oncologist and more.
"That is time on a trip that was meant to be so special has been ruined. It is time I won't get back now.
"Niel has had a set back in the last week and the thought of being powerless to get him to his doctors has paralysed me."
The McLachlan's case is one of many taken up by law firm PGMBM, who took a human rights case against the hotel quarantine decision to the High Court last week and will now go to the Court of Appeal.